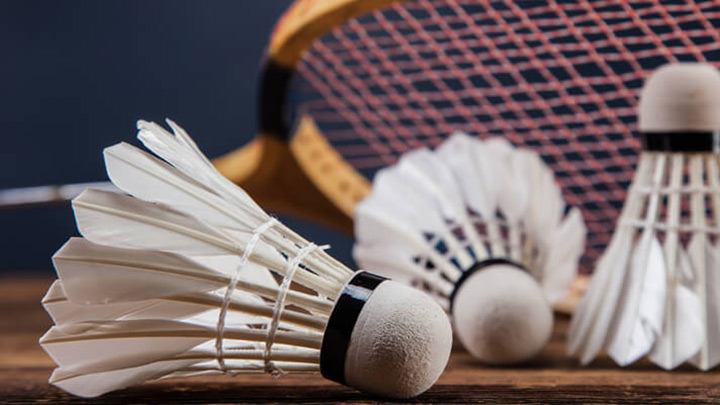 SHUTTLE STAR BADMINTON CHAMPIONSHIP-2016
by Spyn
Badminton
REGISTRATION COMPULSORY: -
Visit http://badminton.spyn.co/shuttlestar " target="_blank">http://badminton.spyn.co/shuttlestar to register
Individuals/pairs are requested to submit entries on or before midnight of 12th October 2016.
Entries for Mixed doubles event will be also accepted on the first 2 day of the events, i.e. till 15th October, 2016.
Location INDOOR BADMINTON COURTS | KARNALA SPORTS COMPLEX | PANVEL
EVENTS STRUCTURE : - Senior's Event
25+ Women's Singles - Born on or before year 1990
25+ Women's Doubles - Born on or before 1990
30+ Men's Singles - Born on or before 1985
30+ Men's Doubles - Born on or before 1985
40+ Men's Singles - Born on or before 1975
40+ Men's Doubles - Born on or before 1975
25+ Women's/30+ Men's – Mixed Doubles
DRAWS: - Fixtures of the tournament will be drawn and displayed on 13th October, 2016
RULES and REGULATIONS: -
The Shuttle Star Badminton Championship-2016 will be open for all the players who fits in the above mentioned age groups.
Every individual can participate in multiple events. No player can give multiple entries in same event.
Action will be taken against the player for giving wrong declaration. All the players shall carry a valid Identity card during the tie.
Each match will be best of 3 games / 15 points each with no extension at 14 points all.
Each player should contact the reporting desk atleast 15 minutes prior to schedule timing. The schedule times are tentative and can change depending on the time taken for the prior matches or any unforced conditions.
The laws of Badminton shall apply unless otherwise mentioned.
In all the matters of dispute, the decision of the tournament committee shall be final and will be binding on all competitors.
The committee reserve the right to refuse any entry without assigning any reason whatsoever.
Fri, 14 Oct 2016 09:00 am
Sun, 16 Oct 2016 10:00 pm
No refund

spyn acts only as a booking and marketing platform, it shall not have any liability whatsoever for any aspect of the arrangements between organizer and the participant as regards the standards of services provided