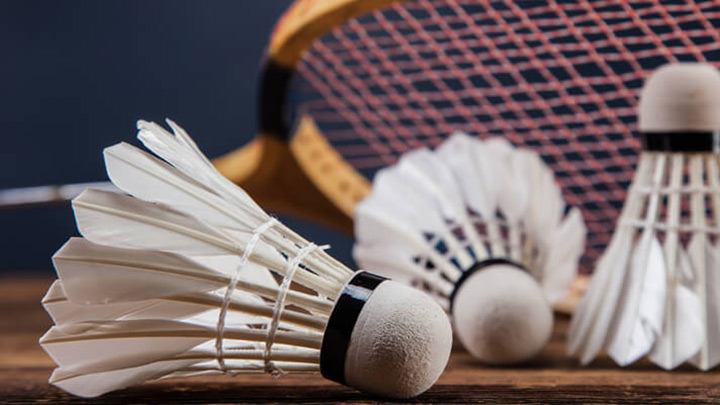 Raigad District Badminton Championship and Selection 2019
by Ramsheth Thakur International Sports Complex
Badminton
Click on the link below to download draws for the tournament.
https://a.spyn.co/2Io3kRX

The event is organized for selection of participants for state level competitions. Interested candidates can register and pay online.

1. Registration fees is Rs 101.00 per person. Please ensure that you select it at the time of booking. You need to pay only once even if you are participating in multiple categories.

2. Participant will get 1 free Breakfast coupon for each event.

For further information, contact
Shivakumar K.K (Vice President of BOR)
Mobile 83560 51067, 70390 53886
Email dyshiva@hotmail.com

Sandeep Patil
Mobile 9870416989
Email sandeeppatil.0391@gmail.com
Ramsheth Thakur International Sports Complex, Unnati Sector 19A, Ulwe, Navi Mumbai, Maharashtra, India
View map
Fri, 07 Jun 2019 09:00 am
Sun, 09 Jun 2019 05:00 pm
Sat, 01 Jun 2019 10:00 pm
Sponsorers
1. Except as otherwise provided by the Rules by the Tournament committee, the Laws of Badminton Association of India will apply to this tournament.

2. For Doubles event, the name of the partner shall be disclosed at the time of giving entries.

3. All matches till Pre Quarter Finals shall be played of 30 points each with no extension in all events.

4. All matches from quarter finals shall be played best of three games of 21 points each.

5. Copies of the draw will be placed on the Notice board at the RTISC badminton Court. The competitors are responsible for seeing the notice board as to when they are scheduled to play.

6. The Hon. Chief Referee shall be the final authority regarding walkovers, which cannot be claimed by any competitors as matter of right.

7. The decision of the tournament committee in all matters connected with tournament with the final.

8. Coloured clothing is allowed as per BAI rules.

9. Only Gum Sloe (Non Marking) Shoes allowed at the Badminton Court.

10. Registration fees is Rs 101.00 per person. Please ensure that you select it at the time of booking. You need to pay only once even if you are participating in multiple categories.